Sustainable Screening Benefitting the New West Farmers Market's Low Cost Produce Stand
6:30pm – 9:00pm | Landmark Cinemas, New Westminster
Click to Purchase Tickets Here
Join the New West Farmers Market on April 18 for a screening event of the award winning documentary, Sustainable. Doors will open at 6:30pm with live music and an opportunity to bid on various silent auction items donated by community partners.
Sustainable is a vital investigation of the economic and environmental instability of America's food system, from the agricultural issues we face — soil loss, water depletion, climate change, pesticide use — to the community of leaders who are determined to fix it. Sustainable is a film about the land, the people who work it and what must be done to sustain it for future generations.
The narrative of the film focuses on Marty Travis, a seventh-generation farmer in central Illinois who watched his land and community fall victim to the pressures of big agribusiness. Determined to create a proud legacy for his son, Marty transforms his profitless wasteland and pioneers the sustainable food movement in Chicago.
Sustainable travels the country seeking leadership and wisdom from some of the most forward thinking farmers like Bill Niman, Klaas Martens and John Kempf – heroes who challenge the ethical decisions behind industrial agriculture. It is a story of hope and transformation, about passion for the land and a promise that it can be restored to once again sustain us.
The film will begin at 7pm and there will be a Q&A session after with partners of the Farmers Market where we will be able to speak more into how food sustainability affects us here in British Columbia.
---
Q & A Panelists: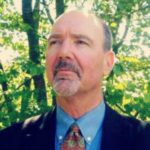 Dr. Kent Mullinix
Director, Institute for Sustainable Food Systems and Adjunct Faculty, Sustainable Agriculture & Food Systems
Mullinix's research focuses on ecologically sound crop production, agriculture education programming, sustainable agriculture and food systems, and family-based agriculture revitalization as a foundational and integral element of sustainable society. Additionally Mullinix conceived and led the development of the B.A.Sc. Sustainable Agriculture degree at KPU and is now closely involved in its implementation. He also led the conceptualization and implementation of the Richmond Farm School and Tsawwassen First Nation Farm School. Mullinix is an Adjunct Professor in The Faculty of Land and Food Systems at the University of British Columbia and serves on the editorial board of the North American Colleges and Teachers of Agriculture Journal.
Mullinix attended the University of Missouri where he earned a B.S. in Agriculture, M.S. in Horticulture and Ph.D. in Agriculture Education. He also earned a Ph.D. from the University of British Columbia in Plant Science. He is a Professional Agrologist- British Columbia Institute of Agrologists. Before joining KPU, Mullinix held the Endowed Joint Chair in Pomology and was an Associate Professor, Department of Horticulture and Landscape Architecture, Washington State University. Prior he was a fruit crops research specialist for the Universities of Missouri, Minnesota and Kentucky.
Mullinix has lived and worked on a diversified family farm in central Missouri, owned and operated (with his family for 15 years) a pear orchard on the eastern slopes of the Cascade Mountains, and for 14 years provided direct oversight for the planning, establishment and management of a 45 acre organically farmed apple, sweet cherry and peach teaching and demonstration orchard in north central Washington.
---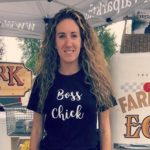 Kendall Ballantine
Owner, Central Park Farms
In 2015, after falling for a farm boy, 31-year-old Kendall Ballantine traded her power suits for gum boots, and Central Park Farms was born. Located in beautiful south Langley, they have a goal of helping their community make ethical and sustainable food choices. Specializing in non-GMO fed pasture raised chicken, pasture raised pork, grass fed beef, and farm fresh eggs from pasture raised hens, it's all about making sure the animals are raised in a positive environment.
Believing in transparency over certifications, they open the farm doors and let consumers see exactly where their food comes from, how it's raised, and who the farmers are behind it all. Prior to becoming a farmer, Kendall focused her education on Business & Marketing through BCIT. This lead to her becoming a successful blogger, guest co-host on 99.3 The Fox radio station, and allowed her to work with top brands through their social media campaigns.
---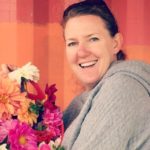 Heather O'Hara
Executive Director, BC Association of Farmers' Markets
Heather joined the BCAFM in 2016 and brings over 10 years of experience in non-profit, social enterprise and entrepreneurial leadership to her position as Executive Director. As a social entrepreneur and food lover, Heather believes deeply in farmers' markets and small-scale farmers as a critical force in our regional food system and farmers' markets as an important gateway for small business development in communities across BC. She has worked with a variety of business, non-profit and charitable organizations, and loves to bring strategic thinking and entrepreneurial resourcefulness to make creative ideas come to life. For 8 years, Heather served as executive director of Potluck Café Society, an award-winning social enterprise that creates jobs and provides healthy, fresh food for people living in Vancouver's Downtown Eastside.
Heather continues to be active in social enterprise and social innovation development and has provided support to multiple social enterprises through the Vancity Community Foundation. Other recent projects include working with CityStudio as its executive producer, co-facilitating a next generation of change makers through SFU Change Lab and serving as tour manager and charity liaison for the Barney Bentall and Cariboo Express concert fundraising tour.
Heather holds an MBA, a BA in International Relations and Native Studies and a Bachelor of Environmental Design, all from the University of Manitoba. To deepen her knowledge of farming, Heather completed the KPU Tsawwassen Farm School program and is an emerging, organic farmer living on a horse farm in Ladner.
---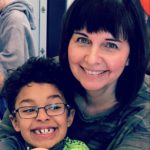 Mary Trentadue
City Councillor, City of New Westminster
Mary Trentadue is a small business owner, mother, wife, and an experienced City Councillor who is passionate about her community. Mary Trentadue has spent 15 years as a small business owner. She has volunteered countless hours to various organizations and is passionate about the community of New Westminster. Mary lives with her husband and son in the Moody Park area.
Mary is not new to City Council as she was first elected to a city council position in North Vancouver in 2008. This experience uniquely positions her to address some of the central issues facing New Westminster. She is an advocate for childcare, housing and local business. Mary also helped develop guidelines for new coach house policies, and served on the Heritage Advisory Committee in North Vancouver.
Mary is a Saint Barnabas Daycare board member and has been instrumental in retaining their professional and caring team. As her son transitions from daycare to kindergarten Mary has also joined the Lord Kelvin Elementary School PAC Executive.
Mary is the owner of a small business called 32 Solutions that provides virtual assistance to a range of independent and corporate businesses. Mary also owned a much-loved independent bookstore called 32 Books in North Vancouver.  Mary was proud to win the North Shore Chamber of Commerce Innovation Award and to be nominated by the Canadian Booksellers Association for best bookstore in Canada.
Mary has also been nominated for the YWCA's Women of Distinction Award for her entrepreneurial skills and her extensive volunteer work.  Combining her experience with a cause she felt passionately about, Mary established a successful book club with survival sex workers in the Downtown Eastside that ran for six years.  She also served on the Board of Directors for PACE for five years and was instrumental in their fundraising efforts.
Currently Mary serves on the following City Committees:
Chair, Arts Commission
Chair, Seniors Advisory Committee
Chair, Arts Strategy Task Force
Chair, Canada Day Celebration Committee
Member, Public Art Advisory Committee
Member, Public Engagement Task Force
Member, Massey Performing Arts Centre Task Force
Director, E-Comm Board
---
This event is to raise funds for the New West Farmers Market's low cost produce stand which provides local produce to the community at a discounted cost, making wholesome produce accessible to those in need. We provide a selection of fresh-picked produce grown at a BC farm or community garden at very affordable prices alongside the typical food bank items. So far, the program has been very successful; many are thankful to have access to high-quality fruits and vegetables, and they appreciate their value. The act of choosing and purchasing produce has much more dignity than simply being handed a hamper.
"We're very grateful for the partnership with the New West Farmers Market to offer and ultra-low cost produce market to our members. Together, we're able to increase access to healthy, affordable, fresh produce for our members at the New West Food Hub as well as engagement opportunities around food."
—Zsuzsi Fodor, Community Partnership Manager, Greater Vancouver Food Bank