Market Membership
Why join?
When you join our society you are supporting small local businesses!
NWFM is a provincially registered not-for-profit society, and membership fees is one of the ways we fund the work we do. Membership fees help us fund our children's program, facilitate the nutrition coupon program, and more!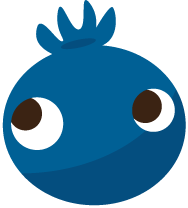 Perks
Your $10 annual membership fee includes:
various discounts off of NWFM booth merchandise
member appreciation days where many of our vendors offer a members-only discount
and, most importantly, your membership gives you a voice in the organization through the opportunity to attend and vote at our annual general meeting
If you are passionate about local then this is $10 well spent.
What else should I know?

Our constitution can be viewed here.
Our society is run by a volunteer board, elected by the membership annually at our AGM.
If you are interested in volunteering with us, either as a board member or on a more informal basis, we'd love to hear from you! Please visit the volunteer section to find out more on getting involved with the market.
Where do I sign up?
Getting your membership is easy! Click below to fill out the membership form online.
We also welcome you to drop by the Market Information Booth and fill out a form in person.