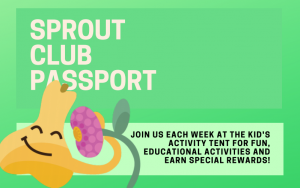 Join us in Tipperary Park from mid June to August for the Sprout Club! Every week our Sprout Club offers free, educational (and fun) activities geared towards children aged 5-12. Any time during the market (every Thursday from 3-7pm in Tipperary Park) swing by the Sprout Club tent to check out that week's activity!
By participating in Sprout Club your child will learn more about food security, nutrition, and the environment while flexing their creativity and having tons of fun!
Participants receive a Sprout Club Passport and every week that they participate they receive a stamp that gains them an entry into a draw at the end of the Summer.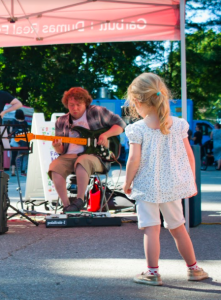 Last summer's activities included:
pinecone bird feeders
painting plant pots and growing vegetables from seed
reusable t-shirt tote bags