by Katie Bartel
A new week, a new discovery.
Collard Greens: I had never heard of them, I had never eaten them, but they were green, and I was intrigued. They were one of my first purchases last week and I knew they would be featured somehow in the resurgence of the market-fresh market meal.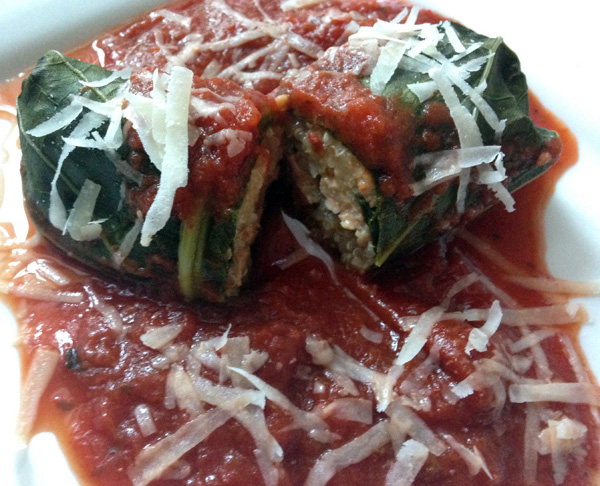 My husband was working all weekend and I decided to take on dinner duty; this rarely happens. I fired up Pinterest and searched out collard recipes. I found recipes for stir fries, collards and grits (apparently it's a Southern thing), dips, soups and sautées. But the most frequent recipes I found were for stuffed collard greens. Stuffed with rice. Stuffed with meat. Stuffed with beans and lentils. Pretty much anything you wanted could go into those greens.
For my family, I chose an Italian-based recipe that had chicken sausage, quinoa, onion, garlic, basil and mozzarella cheese, baked in a bed of marinara sauce and topped with parmesan.
The original recipe can be found here. Instead of brown rice, I used cooked quinoa, and because I didn't have Italian chicken sausage, I added dried oregano to the filling.
It was an easy recipe to follow: I blanched the large leaves, boiling them in a pot of water for three minutes, then in a sink of a cold water immediately after to make them more pliable for folding. I stuffed and wrapped them like you would any old wrap. And put them atop a layer of marinara sauce and then in the oven with foil on top for 35 minutes. Finally, I plated them and grated parmesan over top.
I'm not going to lie, it looked pretty fancy, like restaurant fancy. I was somewhat concerned my husband and son would turn their noses at first bite, as they can be somewhat picky when it comes to their produce choices. I don't know if it was the excitement of me making the meal, but both enthusiastically dug their forks right in.
The taste was fantastic. Every bite we were breaking it down. Every bite we had exclamations of how this is a recipe we could confidently serve our friends, and have them believing so much work and effort went into its creation, when really there wasn't much at all.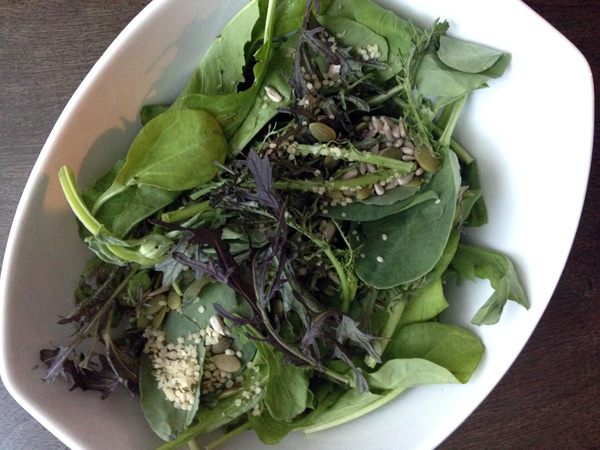 I paired the meal with a simple salad made of the various greens I acquired at the market: Arugula. Mustard greens. Fava tips. Spring mix. This salad was so flavourful, it did not require dressing.
The beverage of choice was a cold glass of Steel and Oak's new flagship Roselle brew. I was sure I tasted hints of apricot, but upon further research (re: Steel and Oak's website) I discovered the taste wasn't apricot but was a mix of banana and raspberry combined with hibiscus, rosehips, a touch of spice, and floral notes.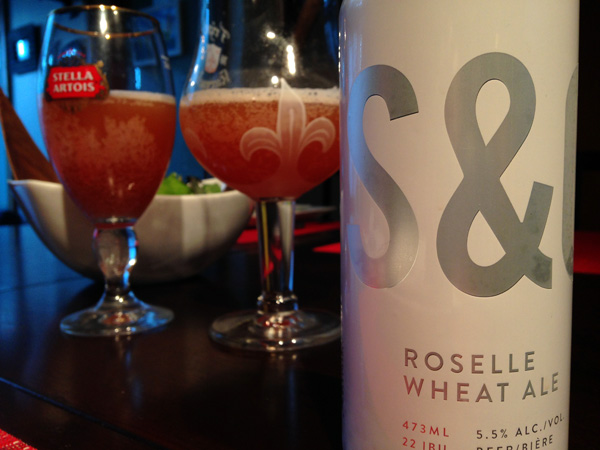 Finally, our dessert was a bowl of super sweet, super local, super strawberries.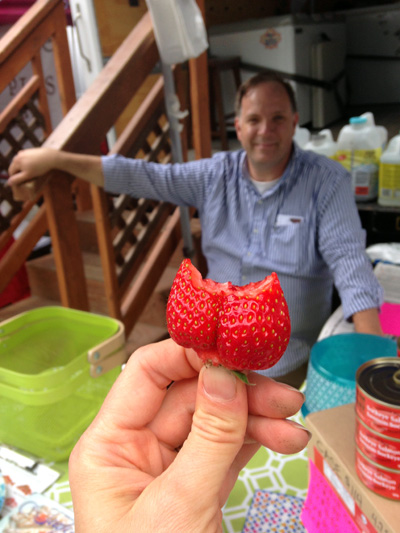 Let's break the meal down quantitatively. The collard greens cost $4 and gave our family of three a full dinner, plus two single lunches, so individually they cost 0.80 cents per meal. We had all the ingredients on hand for the filling except for the chicken sausage ($3.50) and the marinara sauce ($4) that we got from Donald's Market. We shared a beer, which cost $3.25 per can. For our greens, I spent a total of $15 at the market. This will last us approximately 10 days give or take with three full-sized salads eaten per day. That means the two-serving salad cost about 0.50 cents each. The container of strawberries was $6 and we ate about half amounting to $3 worth. Add that up and our super fancy, super tasty, market-fresh meal cost us a whopping $5.43 each.
Not too shabby.
Market Loot
1 bag arugula $4
1 bunch ruby streaks mustard greens $3
1 bag fava tips $4
6 large-leaf collard greens $3
1 bunch radishes $2.50
1 bag of 3 baby lettuce heads $4
4-pack Roselle wheat ale $13
Total spent: $39.50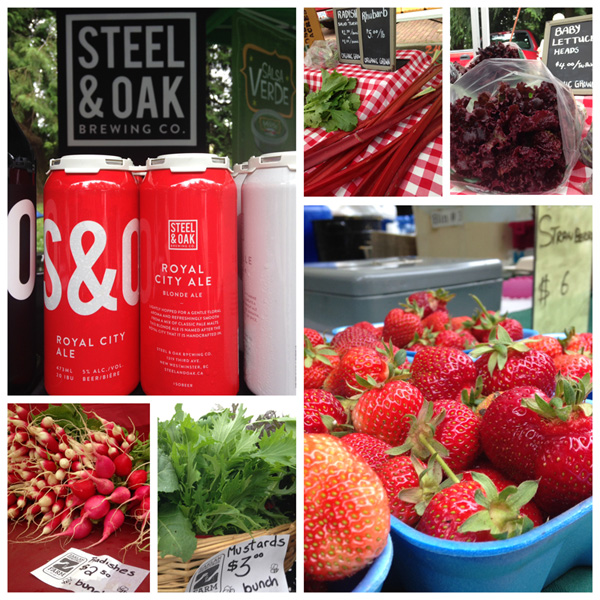 For more market-fresh meal ideas check out my Pinterest Farmers' Market Recipes board.
Originally published on local blog Tenth to the Fraser, The Farmers Market Challenge, written by Katie Bartel (and the odd guest star) seeks to challenge the notice that you can't get hardly anything for $40 at the farmers market. Each market, Katie explores what's the best deal, and discovers food she's never heard of.