Pierogies, pierogies, where for art thou my pierogies?
This week we had a definite plan. This week we wanted pierogies. But, this week the pierogies didn't want us. After weeks and weeks of walking by the Old Country Pierogy table, hemming and hawing about whether to buy or not, we definitively decided to dive in to Pierogyville this week.
But this week, they weren't there!!!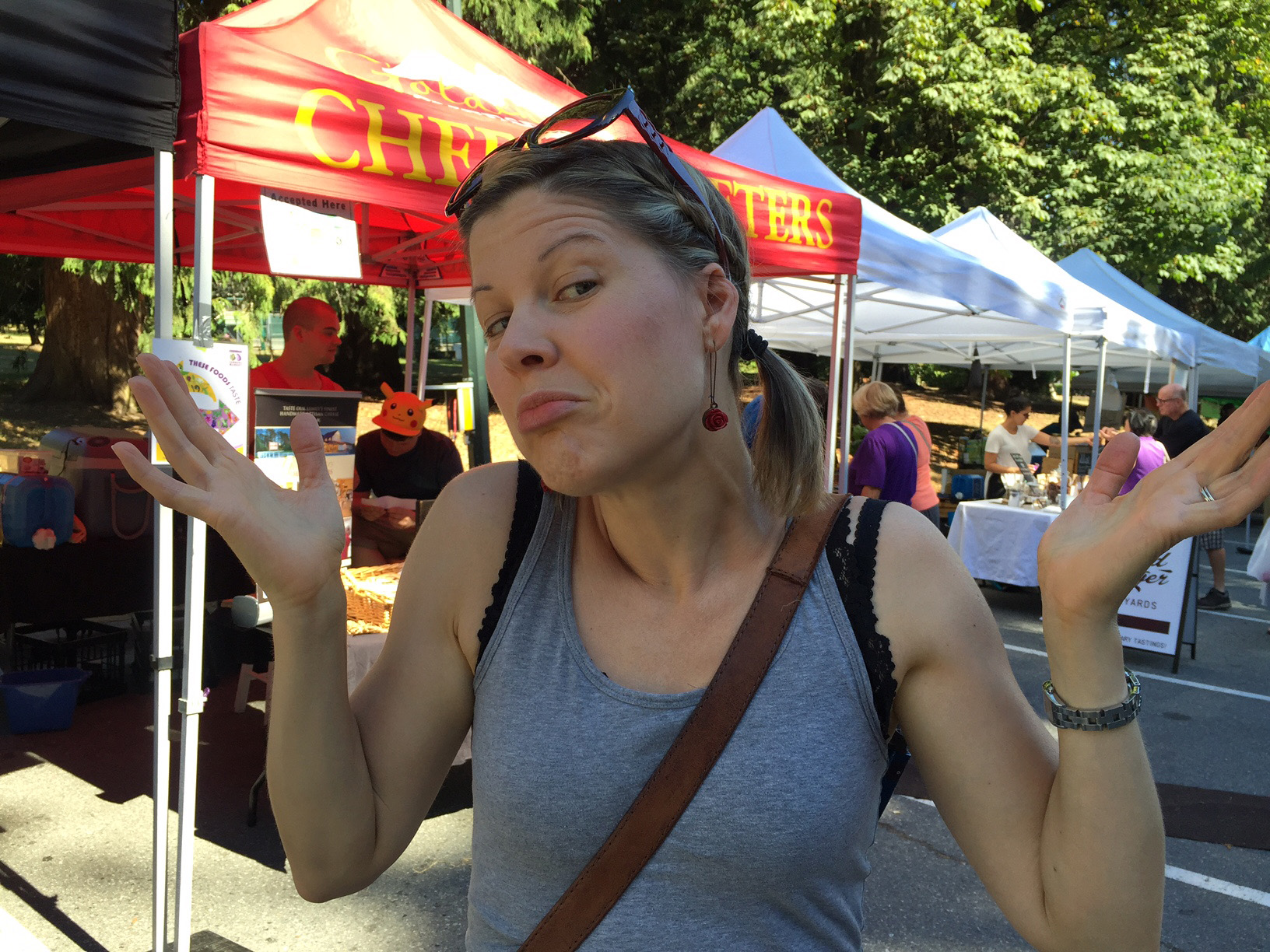 We did NOT have a plan B. Dear market goers, take it from me, always have a plan b. Because if you don't, your will of health may falter to your husband's bedazzled Rocky Point Ice Cream eyes.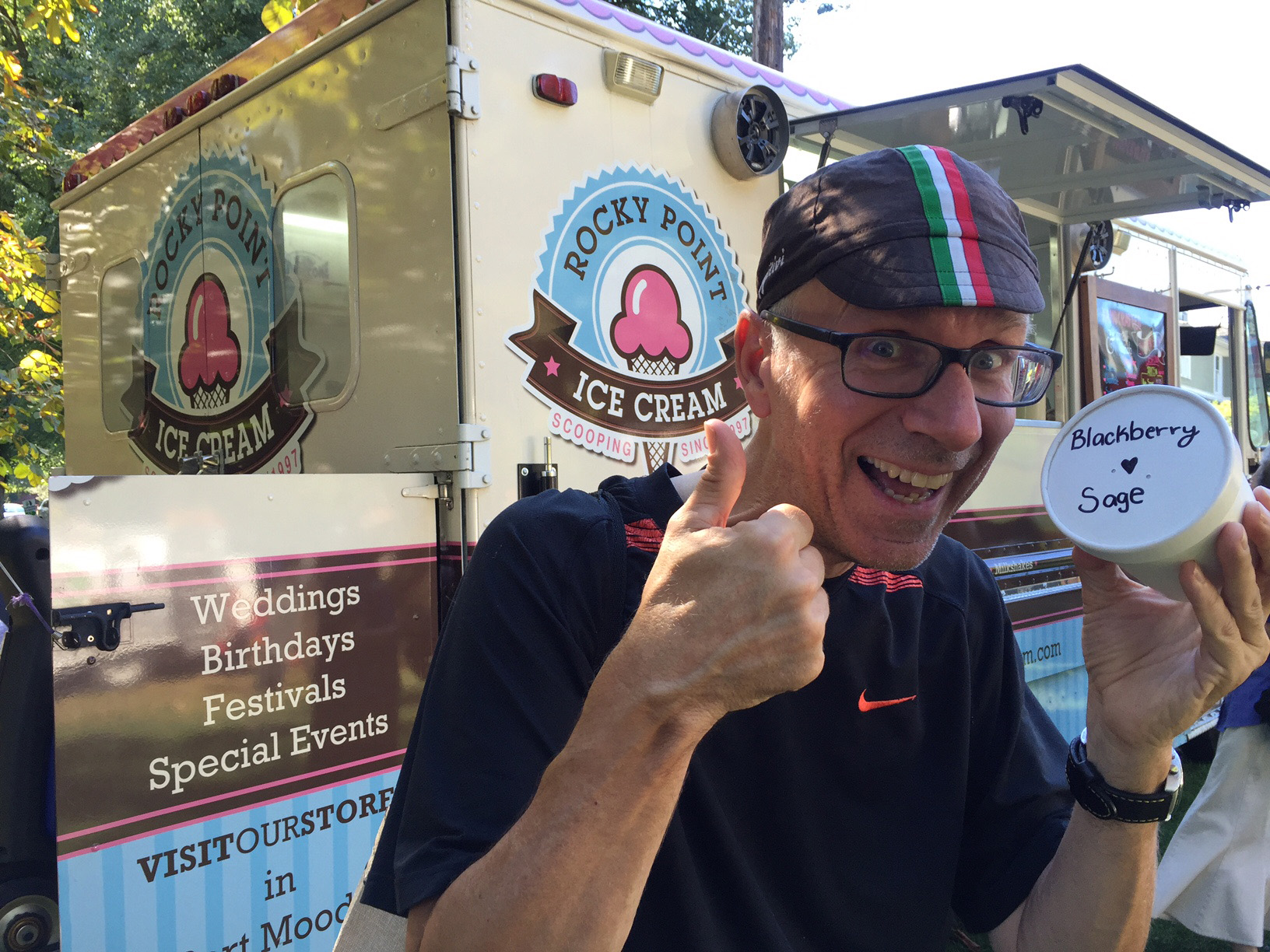 Then again, it was 31 degrees out. It was Rocky Point ice cream. It was a market vendor. It was nearly perfect with our remaining budget. Surely the clouds were aligning. And really, how could I possibly say no to blackberry sage ice cream?
Couldn't do it.
This week's loot:
Zaklan Heritage Farm:
• 1 head red-leaf lettuce: $3
• Mustard greens: 2 for $5
• radishes: $2.50
• purslane: $2
• leaks: $1.20
• 4 roma tomatoes: $2
• basil: $0.80
Outwest Ranch:
• 6 pears: $4
Rai Produce:
• 5 gala apples: $5
Fresh Quality Produce:
• 4 husked corn: $2
• 1 zucchini: $1
Ossome Acres:
• Rainbow chard: $3
Ripple Creek Organics:
• 1 cucumber: $1.25
Rocky Point Ice Cream:
• 1 pint blackberry sage ice cream: $8
Total spent was $40.75. Before the ice cream we had $7.25 remaining. With last week being under budget by 75 cents, we are now back to even. Like I said, the clouds were totally aligning.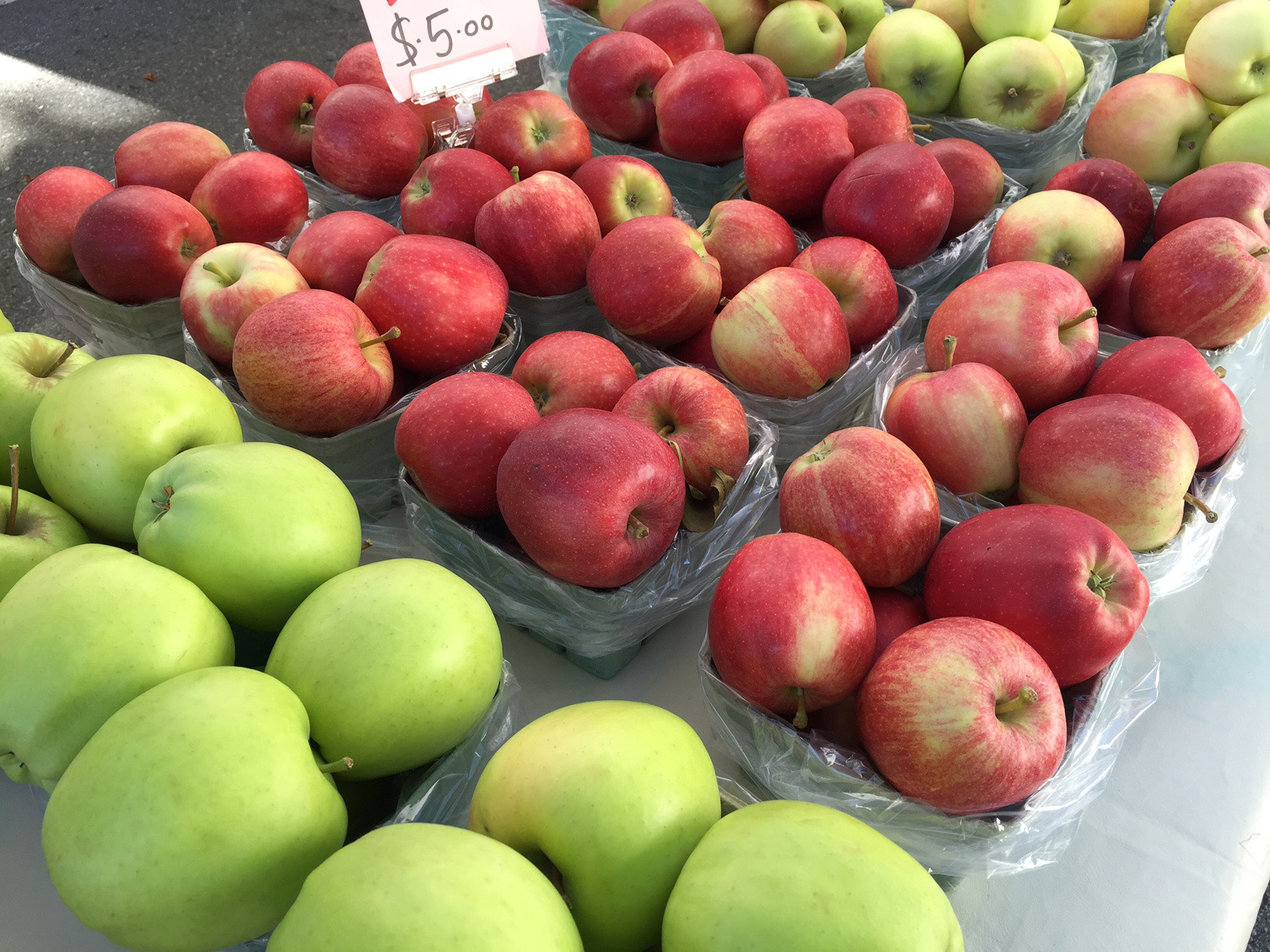 With pierogies off the menu, we needed to adjust our meal plan somewhat to incorporate a proper good market meal. We opted for one of our recently discovered go-to market meals of Shrimp and Chard stir fry, which used up the rainbow chard, roma tomatoes, and onion from two weeks ago.
We also picked up leeks, which neither my husband or I have ever cooked with. As soon as I saw them, I remembered the leek-filled quiche my cousin made for us when we were visiting her in Belgium, and thought, maybe I could do the same.
I separated the stem from the dark green leaves at the top (which I froze for a later soup date) and cut them lengthwise, then chopped just as you would an onion. Exactly like an onion, tears and all.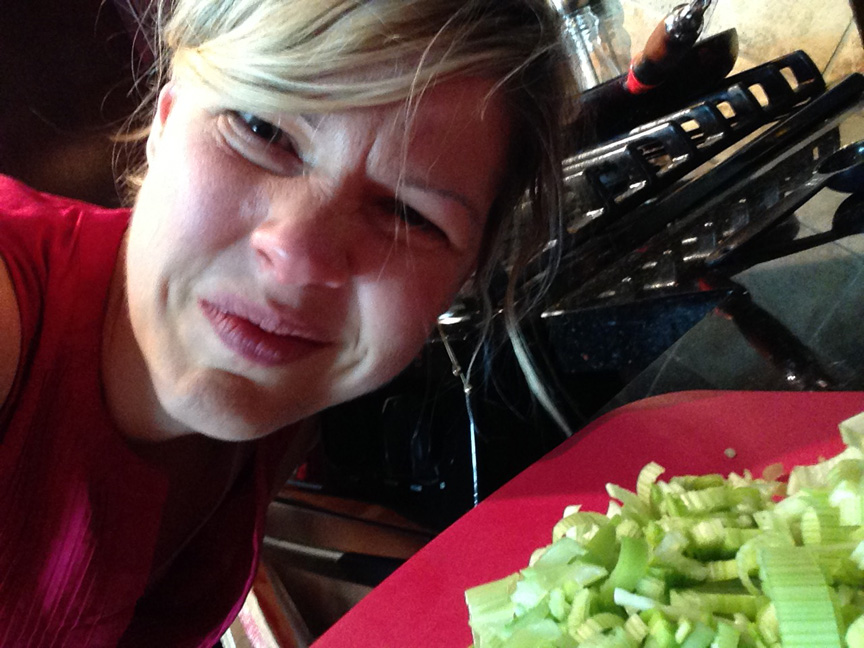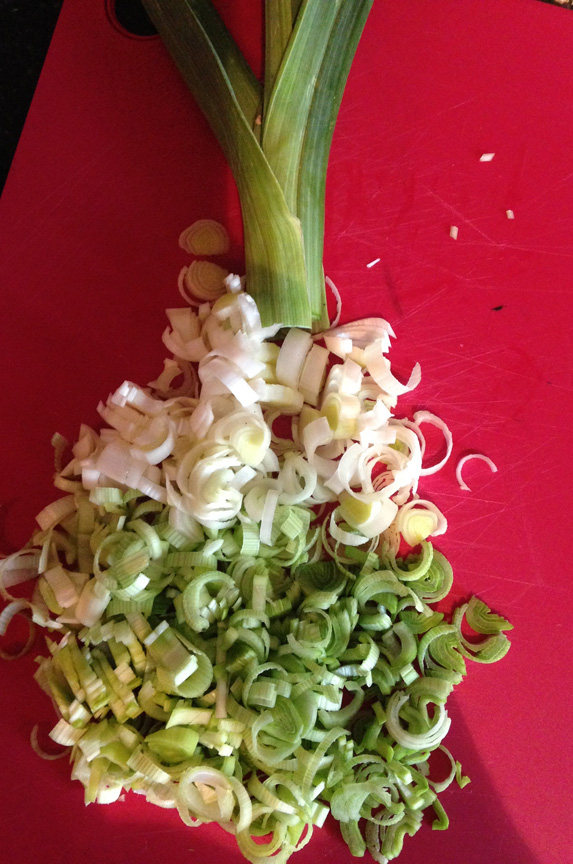 I sautéed the chopped leaks and then threw them into a cheesy, tomato and basil filled quiche.
For the quiche I used my base Cook's Country recipe (link: https://princessofpavement.com/cooking-challenge-2/impossible-ham-and-cheese-pie/), but altered it slightly due to missing ingredients and ingredient mishaps. I used spelt flour instead of all-purpose flour, and omitted the ham due to it going bad, and instead added a half cup of basil and several slices of tomatoes, along with the entire leek stalk.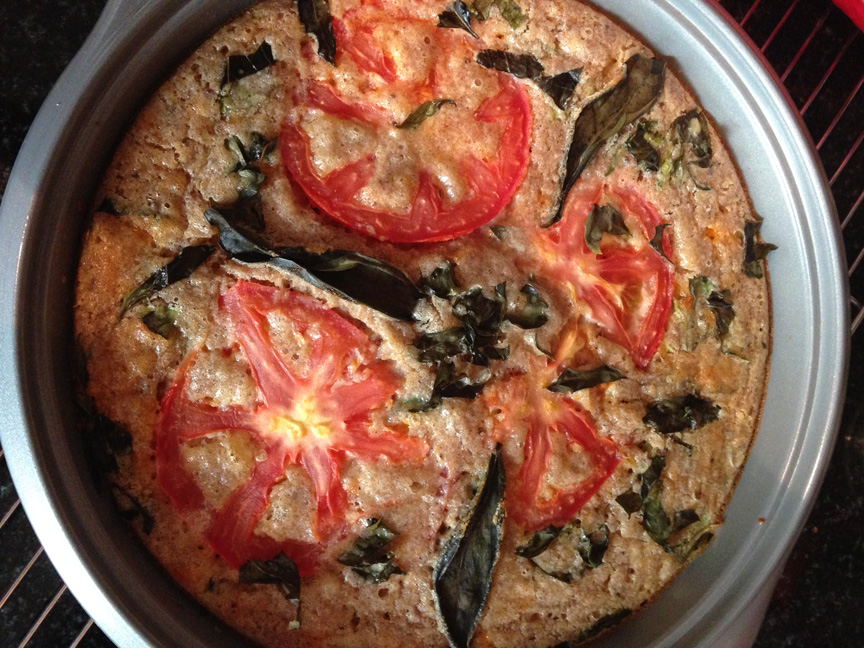 Pretty sure it was the best quiche I've made to date!
What new market-fresh ingredient did you discover this week?