Until April 18th You Could Win $50 in Market Money Every Month!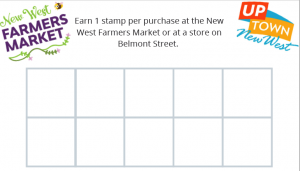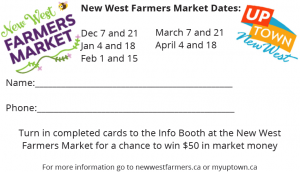 Grab your Belmont Street Stamp card at any business on Belmont Street or at the Farmers Market. Every time you make a purchase on Belmont Street from any merchant or any Farmers Market vendor earn a stamp. When your card is full, enter it into the draw at the New West Farmers Market Info Booth. Enter as many cards as you can fill and every month we will draw for our lucky winner of $50 in Farmers Market Money.
Fill up your cards and enter! Questions? You can reach us at info@newwestfarmers.ca or swing by the Info Booth!