Interested in becoming a vendor at the New West Farmers Market?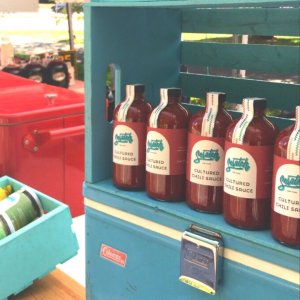 Do you have a passion you'd like to turn into a business? Do you want to learn how to join the amazing community environment of a farmers market? Do you want to start your own small business but you're intimidated by how to begin?
We've got your back!
The New West Farmers Market is proud to be a small business incubator where we help new businesses start, grow, and blossom.
There are many things to consider when looking to join a farmers market, but here are some top things to keep in mind:
Our market is a part of the BC Association of Farmers Markets and it is a part of our mandate to support local business. We only accept vendors who make, bake, grow, or forage their own products in BC. We do not accept reselling and only accept businesses with brick and mortar shops under specific circumstances.
What is your product? If it's a food product there are many rules governed by the BCCDC and enforced by Fraser Health to keep in mind. If it's not a food product, there may be other things you need to keep in mind as well (like cosmetic numbers, for example). You can see a brief overview of what you need to know and do for different types of products here. Have questions about your specific product? Reach out here.
All vendors are required to have insurance. You can find out more about insurance here.
How to join us?
Are you making your product already? Review our guidelines here. Then go straight to applying to our market here.
Not making your product yet? Make sure you know how to follow any rules for your product here. Then apply here.
Be patient! We are a small team with lots of applications to process. We will get back to you as soon as we can!
If we have dates for you, then purchase insurance (if you don't already carry it). Find out more about insurance here.
Never been to a market before? Make sure you're ready with enough product, as well as your own tent, table, and chair(s). We do not supply these things. We also encourage a large banner with your business name (consider naming your business something that also explains what you are so that shoppers know why they should stop), obvious pricing signage, and labelled products (for example, don't make your customers guess what flavours your cookies are!).
Never been to NWFM before? Make a field trip! Come by and check it out so you know what to expect!
Have questions about the market, or your application? Shoot us an email! info@newwestfarmers.ca