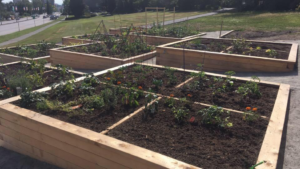 The Gardens at City Hall community garden is having their Grand opening this Thursday July 27th running from 4:30-8pm! We are really excited to have part of the front lawn of City Hall in New Westminster turned into community garden plot space. We want to welcome you to our opening party. We will have a wonderful talk and interactive demonstration from the Honey Bee Centre in Surrey which is great for the whole family, food to enjoy from New West Farmers Market vendors and our feature speaker Cease Wyss- who is an indigenous plants expert.
We hope you can join us at the Gardens at City Hall at 511 Royal Avenue and also enjoy your time at the New West Farmers Market happening 3pm-7pm right adjacent in the parking lot at Tipperary Park. This is a free, family friendly and accessible event that is made possible with the help of the Vancouver Foundation's Neighbourhood Small Grant program.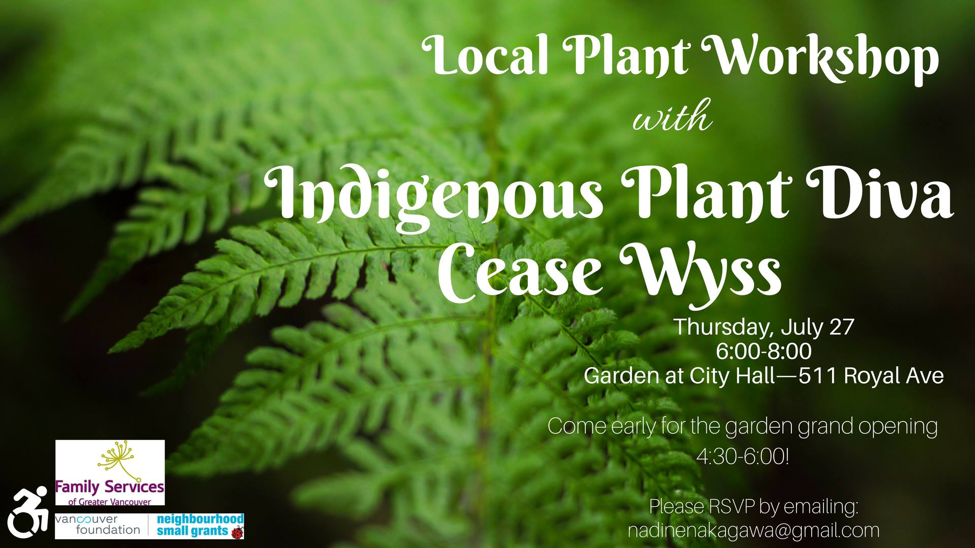 If you are planning to attend the plant workshop please bring a lawnchair if possible.
Free! Accessible! Family-friendly!
This event is possible through Canada 150 funds. The organizers acknowledge that this event is taking place on Coast Salish unceded territory.
The Community Garden at City Hall project was initiated by the New Westminster Environmental Partners and is run by the New Westminster Community Gardens Society.