by Mario Bartel
The New West Farmers Market is idyllic, a refuge from the bright fluorescent lights and hurly burly of the grocery store. It's a place to meet your neighbours, chat with the vendors, linger in the sunshine. So why has it suddenly become so stressful?
Now that school is in full swing, and the end-of-summer traffic has slowed the commute, squeezing in market day has proven to be a bit of a challenge. Doing the market shopping is a race against a tuckered five-year-old who has not yet developed time management skills, hunger pangs from the long day and a lack of adequate pre-planning because of, well, life.
To swing the odds in our favour, we try to simplify on market day. In our household, more often than not that means omelettes for dinner; crack a few eggs, fold in some cheese, green onions, mushrooms and basil and you're good to go in minutes.
At least, that's the theory.
It never quite works out that way.
Throw in chatting-with-the-neighbours time, a game or 12 of crossing the rock "bridges" in the ponds at Tipperary Park, a languid visit to the outhouse by our five-year-old (sorry to anyone he's kept waiting; albeit he does tend to sing or keep a running commentary while he's doing his business), the unpacking of the market haul along with any other sundry groceries acquired that day and easy-going market day inevitably descends into a race against bedtime.
This week we decided to fight fire with fire; we made our omelettes mostly from ingredients sourced from that day's market haul. At least we wouldn't have to pack everything away:
For the omelettes:
• 1 dozen free range eggs from pastured hens at Out West Ranches $6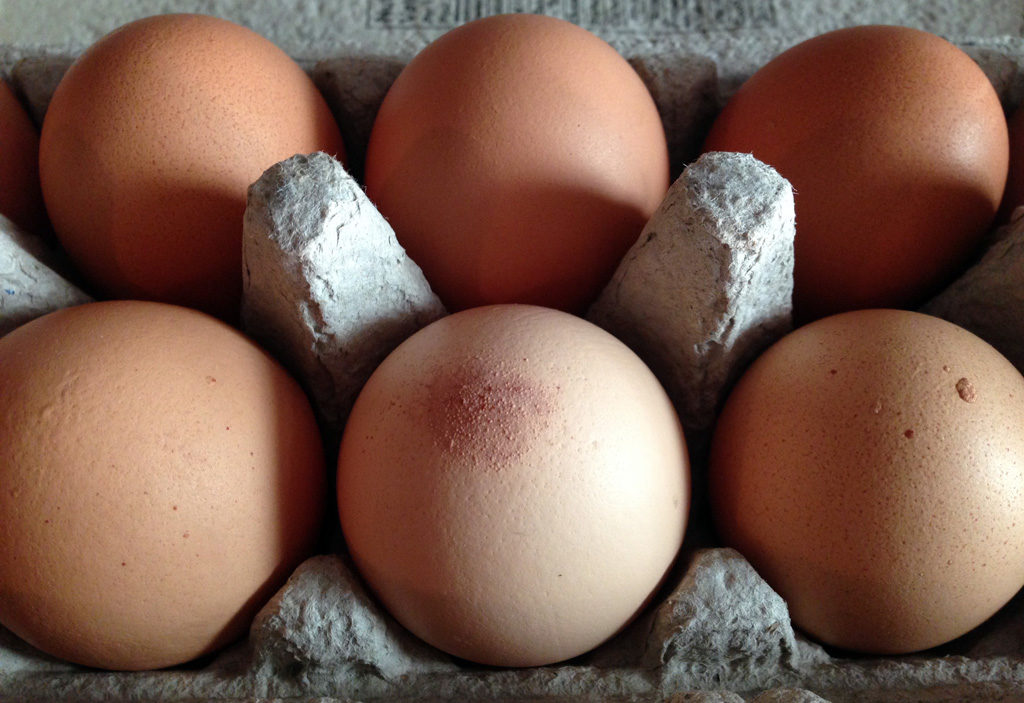 • bunch of onions $3.50 from Ripple Creek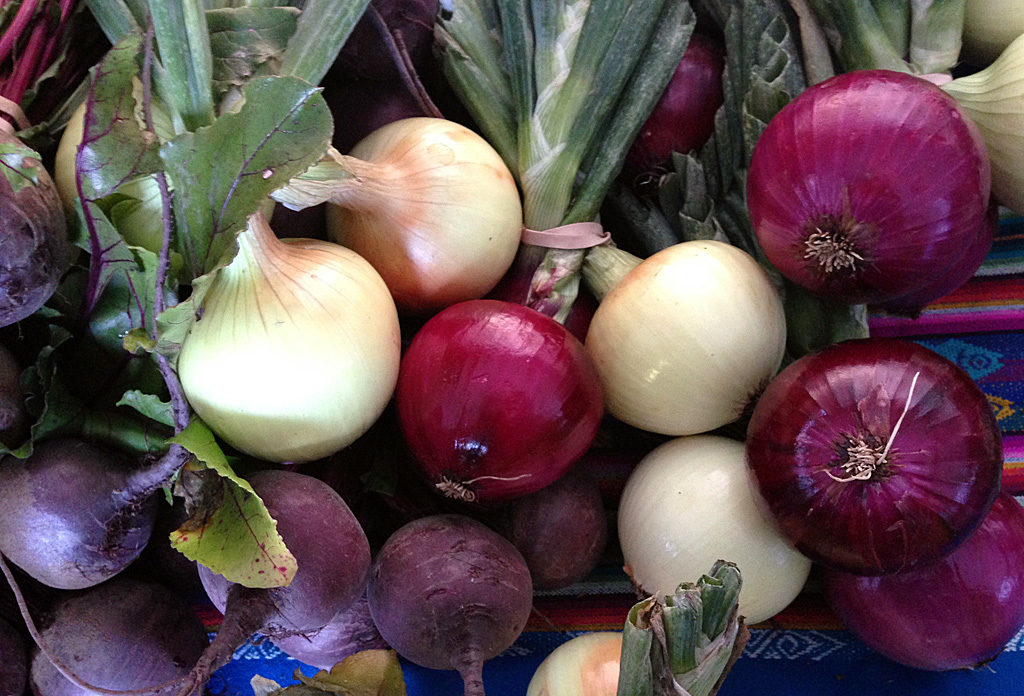 • Russian purple potatoes and German butter potatoes $9 from Ripple Creek (these didn't show up in an omelette until the following week, after they'd been parboiled and then grilled)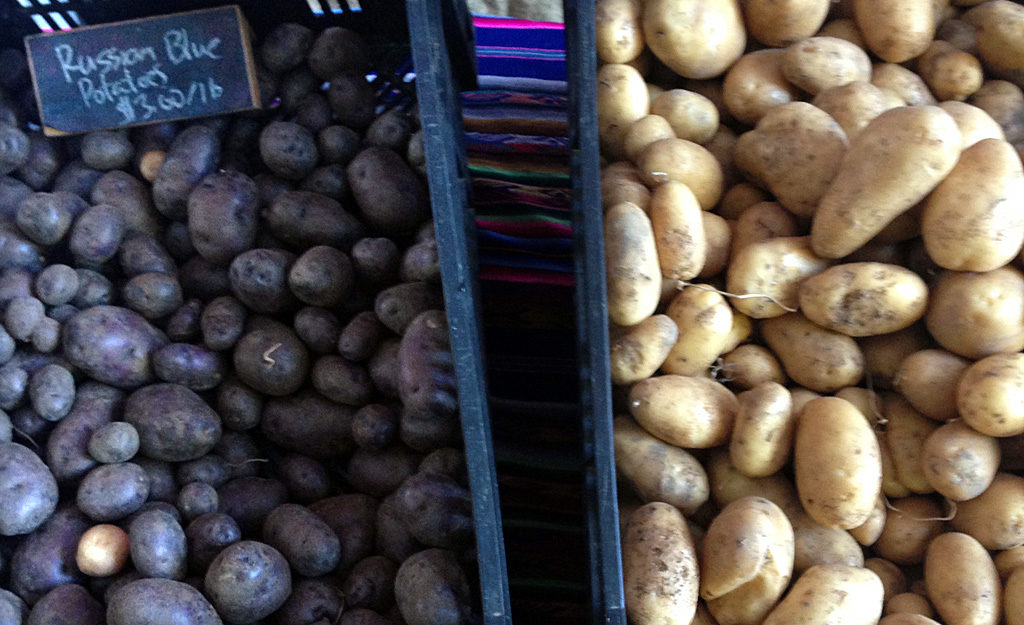 • salad greens for the salad $4 from Zaklan
• Zucchini $2.20 from Zaklan (again, they didn't make an omelette appearance until the following week)
• radishes for the salad $2 from Zaklan
• baguette $4 from A Bread Affair
• box of pears $5 from Harvest Direct
• box of apples $5 from Harvest Direct
Along with the market ingredients, our omelette also included basil from the community garden plot maintained by the New West Farmers Market, some prosciutto left over from another meal earlier in the week, cheddar and mozzarella cheeses and dehydrated tomatoes, part of last week's market discoveries blog.