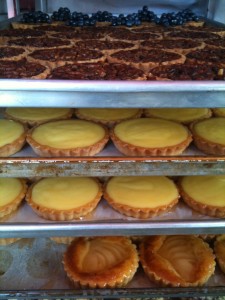 On Sunday May 13, RCFM is excited to be presenting a special bonus mini market at River Market from 11-3. With  focus on sweets, crafts, and other delectable goodies, consider bringing Mom down to the market to browse and wander after brunch. There are a number of restaurants in the area serving up special meals for mom and what better way to digest than to wander lazily in the beautiful setting of River Market?
It's the only market until we return June 7  for our regular weekly summer spot at Tipperary Park on Thursdays, so don't miss it!
Tickets for the fundraiser will also be on sale.
Sweet on Mom takes place May 13 from 11-3 and will feature a kids' craft area as well. River Market is located at 810 Quayside Drive in New Westminster.