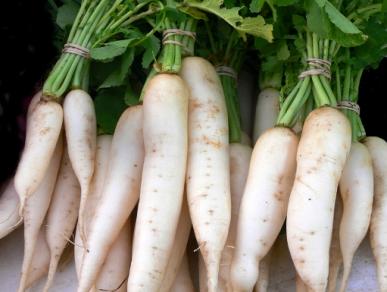 Fall is well on its way and we've been lucky enough to see warm, sunny days following suit. Take a stroll through Tipperary Park this Thursday to grab some seasonal fruits and veggies, eat at one of our eat-on-site vendor and take in those welcomed sun rays!
Driving to the market? FREE PARKING is available on Royal Avenue, Queens Avenue and in the City Hall Parking lot after 4:30pm.  There is a parking area in front of City Hall open to market shoppers after 4:30.
What's happening at the Market?
The New Westminster Public Library will be at the market this week to engage you in their community program. Stop by and have a chat!
The City of New Westminster is writing a new Arts Strategy, and is encouraging residents to take part. The new Arts Strategy will be a guiding document that will renew, refresh, and re-envision plans for the development of the arts in New Westminster. Please fill out the short survey here and come and visit us at our table.
Entertainment
 For the Kids
Have fun in our Mini Farmers Market play area (free)
Fun crafty craft with Music Box (free)
For information on where our market is located, how to find parking and transit directions visit our Summer FAQ page.
Download the Ultimate Farmers Market Shopping List to help with your meal planning and purchases for the week.
Farm Fresh Produce
Greendale Herb and Vine – herbs, mini cucumbers, eggplants, greens, sweet red peppers, garlic, apples, heirloom tomatoes, plums, squash, cherry tomatoes, two bite apples
Ripple Creek Organics –swiss chard, kale, beets, kennebec potatoes, zucchini, fresh garlic, leeks, cucumber, baby lettuce mix, eggplant, arugula, specialty mix, cherry tomatoes. (Certified Organic)
Ossome Acres – sweet peppers, artisan tomatoes, dragon tongue beans, kale, and rainbow swiss chard, carrots and more (Certified Organic)
Bose & Sons Family Farm – Broccoli, carrot, green kale, celery, zucchini, corn, lettuce (green butter, red butter and green leaf), green pepper, tomatoes, norchip and chieftain potatoes
Zaklan Heritage Farms – apples and pears, melons, salad, carrots, spinach, beets, onions, squash, zucchini, radishes, turnips, daikon, beans, tomatoes, mustard greens, kale, chard, napa cabbage, cabbage, flowers, dandilion greens
Country Village Market

– berries, frozen blueberries, corn

Nutrigreens – microgreens, potatoes, zucchini, cucumber
RCFM Merchandise Stall – Dried morel and porcini mushrooms
Cheese & Dairy
Golden Ears Cheesecrafters – Cheddar-Aged Medium, Brie, Jersey Blue, Cultured Butter, Havarti-Aged (Flavoured), Gouda-Aged Medium (Flavoured), Feta (Plain, Cranberry, Garlic Scape), Curds, Neufchatel (Plain, Herb & Garlic), Quark (Plain, Cranberry), Emmental, Velvet Blue
The Local Churn -hand churned gourmet butter
Beef, Eggs, Poultry and Seafood
Rockweld Farm – BC SPCA Certified frozen chicken and chicken products including eggs, dog and cat food
Wild West Coast Seafoods –  flash frozen fillets of Rock Sole, Petrale Sole, Rockfish, Ling Cod, Pacific Cod, Sablefish, Chinook/Spring Salmon, Coho Salmon, Sidestripe Shrimp, Halibut, Albacore Tuna Loin.
Wheelhouse Seafoods – seafood pasta and crab cakes, frozen salmon and spot prawns
Vale Farms – Beef, Chicken, Turkey, Beef Broth, Pork all 100% grass fed (Certified Organic)
Local Beef & Eggs –

 purslane, onions, chives, rhubarb, eggs, kale
Artisan Breads
A Bread Affair – breads, baguettes, ciabattas, rolls, scones (Certified Organic)
Gluten Free Breads & Baking
Delish Gluten Free – bread, scones, muffins, brownies and cookies
Marie's Guilt Free Baking – bread, cookies, pizza dough and snacks
Bakery
Sweet Thea Cakes – tarts, pies, cookies and cakes
Feeding Change – decadent raw treats
Simply Scones – traditional English style scones
Sable Shortbread – tasty yummy specialty shortbread
Snacks
Gary's Kettlecorn – kettle corn (traditional and caramel)
Handworks Coffee – Pour-over iced and warm coffee, hand whisked matcha tea
Food Trucks & Eat On Site
Meet 2 Eat – food truck serving Middle Eastern inspired food
Gypsy Trunk Gourmet Fare – vegan burritos sausages and more!
Wheelhouse Seafoods

– salmon burgers

Country Village Market – yummy pakoras!
Prepared Foods (Pantry Staples)
Jam Shack Preservery – savoury spreads and jams
The Salt Dispensary – salted caramels, smoked salts and pepper mixes
Muy Rico – salsas, mayonaise, mole sauces, tortilla chips and corn tortillas
HoneyBee Zen Apiaries – honey made from New West hives
Health, Beauty & Services
Purely Clean

– an all natural way to clean your home
Jewelry & Artisan Crafts
Bits & Keys

– funky jewelry and fun crosstiches

Quality Oak Accents – hand crafted cutting boards by Louie
Special Thanks to our Music Stage Sponsor Roland Kaulfuss: