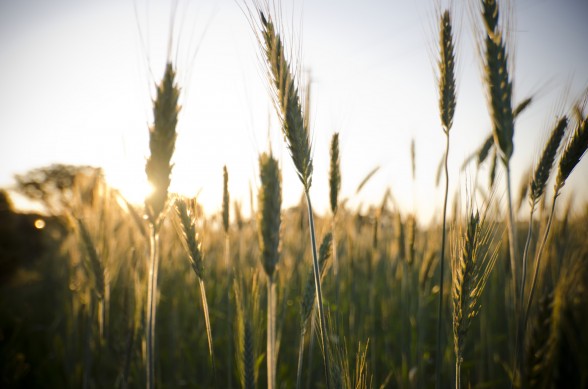 At our recent RCFM Board Meeting, the members of the Board unanimously passed a motion to declare our market a GMO Free Zone.
We feel the expansion of GMOs into our mainstream food supply without labeling denies consumers the right to know what's in their food and we felt it appropriate to make a statement on what our position was on this matter.
Of the three main GMO crops (canola, corn, and soy) we are only aware of GMO corn being grown in our region, and we will be monitoring the origin of any corn that appears at our Market as well as soy and canola products should a BC vendor apply that sells those.
There are some exciting developments in the struggle to achieve truth in labeling. In California,  volunteers are frantically collecting 500,000 signatures in order to force a referendum in the fall to have GMOs labeled. Polls indicate strong support for this initiative. In Guelph, Ontario, the research project to introduce a GE or "Enviro Pig" into the marketplace has been abandoned and hopefully the same fate will befall the genetically engineered salmon the company AquaBounty has been trying to get approval for.
We are joining other British Columbia communities: Powell River, Saltspring Island, Rossland, Nelson, and soon, Richmond, in making this declaration. Declaring ourselves a GMO Free Zone is more a reflection of our values than a heavy handed enforcement tool. We believe that one of the main reasons consumers are supporting farmers markets in record numbers is a lack of trust in the products being offered by conventional retail outlets. Declaring ourselves a GMO Free Zone is a commitment to the trust our customers have placed in us that we will do everything in our power to ensure the products being offered at our Market are GMO free.
Sincerely,
Andrew Murray
President
Royal City Farmers Market Association