We let everyone know a few weeks ago that we were in the process of hiring a replacement Operations Manager since Jen Arbo has announced she is moving on after this summer. We are really thrilled to introduce you to Jodi Appleton!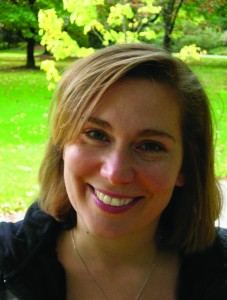 She'll be transitioning over the summer season to take the lead as Operations Manager.
"I'm very excited to be taking on the Operations Manager position for the Royal City Farmers Market over the 2012 summer season," says Jodi.
She brings to the market years of administrative and program management experience, her love for running special events, and her passion for gardening and community building.
Currently residing in Kitsilano, Jodi spent several years as a New Westminster resident in the late 90s and is happy to be back working in the area using her skills to help continue the great work RCFM has already started.
In addition to gardening and hiking, Jodi loves cycling and is planning to make the trek to the market by bike several times this summer and encourages other market goers to try to do the same. [editor's note: do I smell a challenge?]
"Jodi is a really great addition to the RCFM team. I'm really looking forward to working with her," says Jen Arbo.
"She has all the skills to seamlessly take over from me, and I have every confidence she will do as good or better job than I. I can't wait to see what she brings to the market. This is such an exciting season for RCFM."
To get in touch with Jodi this season, email her at assistantmanager@newwestfarmers.ca. And don't be afraid to say hi!