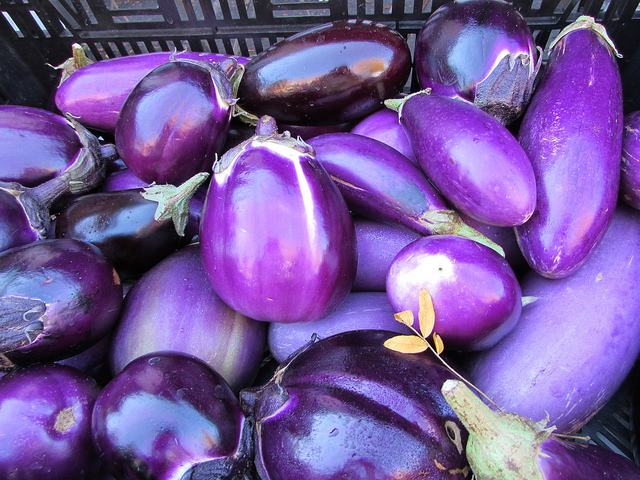 This week marks our return to our summer home in Tipperary Park. We are making Thursday an extra special day as we taking part in the LitFest NewWest literary festival! We have seven authors and a book committee joining us at the market so not only will you be able to purchase groceries but you can also pick up a new book or two.
Our farmers will have veggie starts to share with you for your garden. If you are a little behind on your planting here is your chance to catch up!
Make the most of your market shop by preserving the fresh spring produce. We have a few tips and tricks listed for you on extending the uses of greens, radishes and herbs.
This summer we'd love to encourage you to include our farmers market in your weekly meal planning. Below you'll find a list of our vendors and products and a downloadable shopping list. We also have meal planning tips on cooking three proteins in the oven at once and how to make salad in jars for weekly lunches.
What's happening at the market this week?
Entertainment
FREE Food
We're celebrating our first summer market day with free cake from Sweet Thea.
For the Kids
Have fun in our Mini Farmers Market play area (free)
Music Box New West hosts a crafty activity under their tent (free)
Balloon Creations with Korki the Clown ($)
For information on where our market is located, how to find parking and transit directions visit our Summer FAQ page.
Download the Ultimate Farmers Market Shopping List to help with your meal planning and purchases for the week.
Farm Fresh Produce
Greendale Herb and Vine – greens, eggplants
Crisp Organics – fresh greens (Certified Organic)
Ossome Acres – Winter squash, Kale, kalettes, Brussel sprouts, Micro greens, Spinach, Herbs, Hand milled soap, Walnuts (Certified Organic)
Zaklan Heritage Farms – Pac choi, Leaf lettuce, head lettuce, mini gem head lettuce, baby beets, radishes (all sorts), salad mix, mustard greens, arugula, swiss chard, kale, baby kale, spinach, mint, sage, oregano, thyme
Nutrigreens – microgreens
Perennials & Potted Vegetable Plants 
Van Paridon – shade perennials plants for the garden
Greendale Herb & Vine – potted vegetable plants
Zaklan Heritage Farm – potted vegetable starts for the garden
Cheese
Golden Ears Cheesecrafters – Cheddar-Aged Medium, Brie, Jersey Blue, Cultured Butter, Havarti-Aged (Flavoured), Gouda-Aged Medium (Flavoured), Feta (Plain, Cranberry, Garlic Scape), Curds, Neufchatel (Plain, Herb & Garlic), Quark (Plain, Cranberry), Emmental, Velvet Blue
Greendale Herb & Vine – goats cheese
Beef, Eggs, Poultry and Seafood
Rockweld Farm – BC SPCA Certified frozen chicken and chicken products including eggs, dog and cat food
Urban Digs Farm – sausages and pork products all made locally
Wheelhouse Seafoods – seafood pasta, crab cakes and frozen wild caught fish
Local Beef & Eggs
Artisan Breads
A Bread Affair – breads, baguettes, ciabattas, rolls, scones (Certified Organic)
Gluten Free Breads & Baking
Delish Gluten Free – bread, scones, muffins, brownies and cookies
Marie's Guilt Free Baking – bread, cookies, pizza dough and snacks
Bakery
Sweet Thea Cakes – tarts, pies, cookies and cakes
Samaya Delights – turmeric muffins, baklava
Solodko Bakery – Ukrainian-style buns with cherries, blueberries, apple; poppy seed rolls, chocolate rolls
Simply Scones – traditional English style scones
Half Pint Pies – frozen mini pies to take home and bake
Coffee & Snacks
Green Coast Coffee – hot pour over coffee
Gary's Kettlecorn – kettle corn (traditional and caramel)
Food Trucks & Eat On Site
Gypsy Trunk – vegan burritos, quesidallas and sausages
Cheeses Crust – gourmet grilled cheese sandwiches
Rain City Juicery – cold pressed juice made in New West
Country Village Market – traditional pakoras
Rocky Point Ice Cream – artisan ice cream, pints available!
Prepared Food (Dry Goods & Seasonings)
Simply Delish Soup & Salad – dry soup and salad mixes to make easy meals
The Salt Dispensary – salted caramels, smoked salts and pepper mixes
Seedibles – all natural super seed seasoning for added protein, fats and fibre to kids meals
Greendale Herb & Vine – Nuts (hazelnuts), Muesli, Infused Vinegars, Popcorn Kernels, Herbal Teas, Dried Lavender
Prepared Foods (Pantry Staples)
Health and Beauty
Mediterra Soaps – soaps and personal care products
Jewelry & Artisan Crafts
Anne's Gallery – hand knit Irish sweaters
Stones & Weaves – jewelry featuring leather and gem stones
Brenda's Baubles – handmade jewerly created by Brenda
Quality Oak Accents – hand crafted cutting boards by Louie
New World Felting – beautifully made felted scarves, hats
Wine, Beer & Spirits
Special Thanks to our Music Stage Sponsor Roland Kaulfuss: