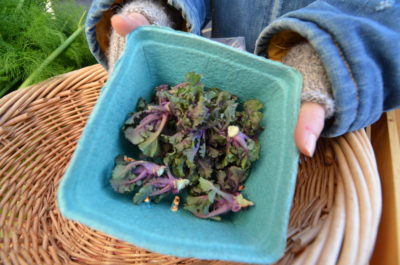 This Saturday is our final winter market of the 2015/2016 season! We have loved being on Belmont Street meeting new people and connecting with our regular visitors. We'd like to thank the Uptown Business Association for their incredible support and for providing us with the beautiful Marquee Tent. A big thank you is in order for the City of New Westminster for making our Belmont Street Market possible. And last but certainly not least we'd like to thank our friends the business owners on Belmont Street for their enthusiasm and support.
Our next market day will be on Thursday May 12th from 3pm to 7pm in our summer home of Tipperary Park!
As a special thank you from our vendors we are hosting a Members Appreciation Day this Saturday. You can find deals at the following vendors:
Rockweld – Drumstick sale – Buy 2 pkgs Get 1 pkg free
Wheelhouse Seafoods – 6 pack of Sockeye burgers for $20 (save $2)
Wild West Coast Seafoods – Side stripe shrimp 1lb packs for $20.95 or 2packs for $40
Wild West Coast Seafoods – Halibut 10% off
Lilise Applesauce – 3 free jars + 3 free Lilise gift bags for any large case purchase of Lilise gourmet applesauce
Ildiko Jewelry – $5 off any two pairs of earrings
BobAli dips and spreads – $6 each or 3/$15
Sweet Thea – 10% discount on EVERYTHING
The Roland Kaulfuss Music Stage will be featuring John Bowman. John is a singer/songwriter and can be found playing at various venues in the Greater Vancouver area, and working harder on learning the craft of songwriting, including working more with other songwriters.
Make sure to stop by and say hello to our community guests The Music Box.
Driving to the market? FREE PARKING is available at Westminster Centre, directly across the street from Belmont Street. If you are taking transit the #106 bus stops at 5th avenue and 6th street. Coming from the Quay? Take River Market's brand new FREE DUC shuttle from the Quay straight to our location.
A list of our vendors for April 16th can be found below. Please check out Facebook Page or Twitter for any last minute cancellations or updates.
Produce
Greendale Herb & Vine – Greens, frozen tomatoes (beefsteak, heirloom) Honey, Nuts (hazelnuts), Muesli, Infused Vinegars, Goat's and Cow's Cheese, Popcorn Kernels, Herbal Teas, Dried Lavender.
Ossome Acres – Winter squash, Kale, kalettes, Brussel sprouts, Micro greens, Spinach, Herbs, Hand milled soap, Walnuts
Country Village Market – frozen berries and pakoras
Crisp Organics – kale, carrots, squash
Nutrigreens – microgreens packed full of nutrients
Your Wildest Foods – foraged mushrooms, dried teas and fresh mushrooms
Meat and Fish
Rockweld Farm — BC frozen chicken and chicken products including eggs, dog and cat food
Local Beef & Eggs
Wild West Coast Seafoods –  flash frozen fillets of Rock Sole, Petrale Sole, Rockfish, Ling Cod, Pacific Cod, Sablefish, Chinook/Spring Salmon, Coho Salmon, Sidestripe Shrimp, Halibut, Albacore Tuna Loin.
Urban Digs – sausages and pork products all made locally
Wheelhouse Seafoods –  Seafood pasta, crab cakes and frozen fish
Eat and Drink On Site 
Nellie's Vietnamese Cuisine – delicious Asian style fusion food
Cold Brew Bike – hand roasted coffee from a bike vendor!
Gary's Kettlecorn – kettlecorn
Bread and Baking
A Bread Affair — artisan breads
Blackberry Hill — squares, cinnamon buns, strudel, and old-fashioned yummies like crisp rice squares
Delish Gluten Free — gluten-free bread, scones, muffins, brownies and cookies
Sweet Thea Cake Company — tarts, pies, cookies and cakes
Simply Scones – hand made scones that will transport you back to England
Half Pint Pies – frozen hand pies to bake at home
Feeding Change – raw foods cakes and squares
Marie's Guilt Free Bakery – Caters to Vegan, Reduced Sugar, Gluten Free and Egg Free diet restrictions
Samaya Delights – tasty baklava made by Tamara
Delectable Treats and Prepared Yummies
Jam Shack Preservery – Jams & jellies
BobAli – tasty dips and hummus spreads
Old Country Perogi – frozen perogies with gluten free & vegan options
The Raw Guy – kale chips, macaroons, crackers and raw treats
Muy Rico – salsas, tortilla chips, mole sauces and mayonnaise
Rain City Juicery – fresh cold pressed juices and hot apple cider
Simply Delish Soup & Salad – dry soup and salad mixes to make at home
The Salt Dispensary – salted caramels, smoked salts and pepper mixes
KICS Lemonade – refreshing lemonade syrups and marmalades
Aji Gourmet – specialty hot sauces and condiments
Vegan Pudding & Co – delicious gourmet dairy free puddings
Real Meals – prepared frozen foods for healthy meals at home
Chanthorn Orchids & Thai Sauces – yummy thai sauces
Ostro Organics – certified organic, cold pressed raw oils
The Local Churn – hand churned gourmet butters
Jewelry 
Ildiko Jewelry – handforged sterling silver jewelry
Lighen Up Jewels – lovely jewelry handmade by Holly
Local Artisans and Crafters
Quality Oak – hand crafted quality cutting boards