UPDATE: The event is now sold out!
Oh my are we ever excited to be sharing this!
Our 5th annual fundraiser has been finalized, and this year we are so pleased to be teaming up with the lovely folks at Wild Rice to celebrate the amazing foods British Columbia food producers have to offer. Mark your calendars for May 31 (one week before our summer season starts up!), and join us to kick off our summer season. Festivities start at 6pm on at Wild Rice, located in River Market at 810 Quayside Drive.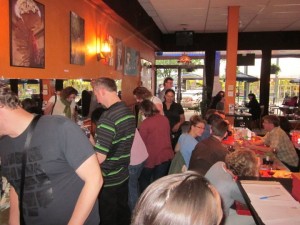 Like previous years, ticket holders get a meal and an adult beverage, and the very talented Chef Todd Bright has developed unique dishes just for our fundraiser that feature some of the best our vendors have to offer. We are drooling just typing this! Ticket holders may choose from:
Barbeque pork with steamed vegetables and jasmine rice
Mushrooms with crispy tofu on jasmine rice (vegan)
Rockweld Farms chicken with red peppers, snow peas, and bok choy on Shanghai noodles
Wild Rice is creating a specially featured, seasonally-inspired cocktail to pair with the meals and it is included in the ticket price. (You can opt for a draft beer, highball, or specially selected red or white wine if a cocktail isn't your thing).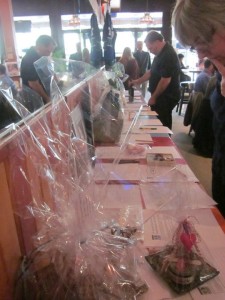 As at our past fundraisers, we will feature a silent auction and 50/50 draw. We are currently seeking donations of goods and services and if you are willing to donate, please do not hesitate to get in touch with us to arrange pickup.
Tickets are just $24. We suggest buying now to avoid disappointment as we have sold out the past three years and expect to again.
Update: tickets are now sold out! Thank you so much for your support! 
Update! Tickets are now available for purchase online! Just hit up our home page, and look for the link in to top right sidebar.
If you're interested in buying tickets, please email us at info@newwestfarmers.ca.  We can arrange to hold tickets for you at the door. We can take payment via good old fashioned cash, or credit card using paypal. We can also mail you tickets if you'd like. They do need to be paid for in advance.
Please note this event welcomes families with kids to attend – just be aware it is likely to be loud and busy.
Please help us kick start the 2012 summer season and join us May 31 at Wild Rice.