VENDOR SPOTLIGHT
Keep an eye out for our Vendor Spotlight feature! Every week we are endeavouring to bring you short interview segments from your favourite vendors to help you learn more about them and answer any burning questions you might have!
This Week: Brownie Bakers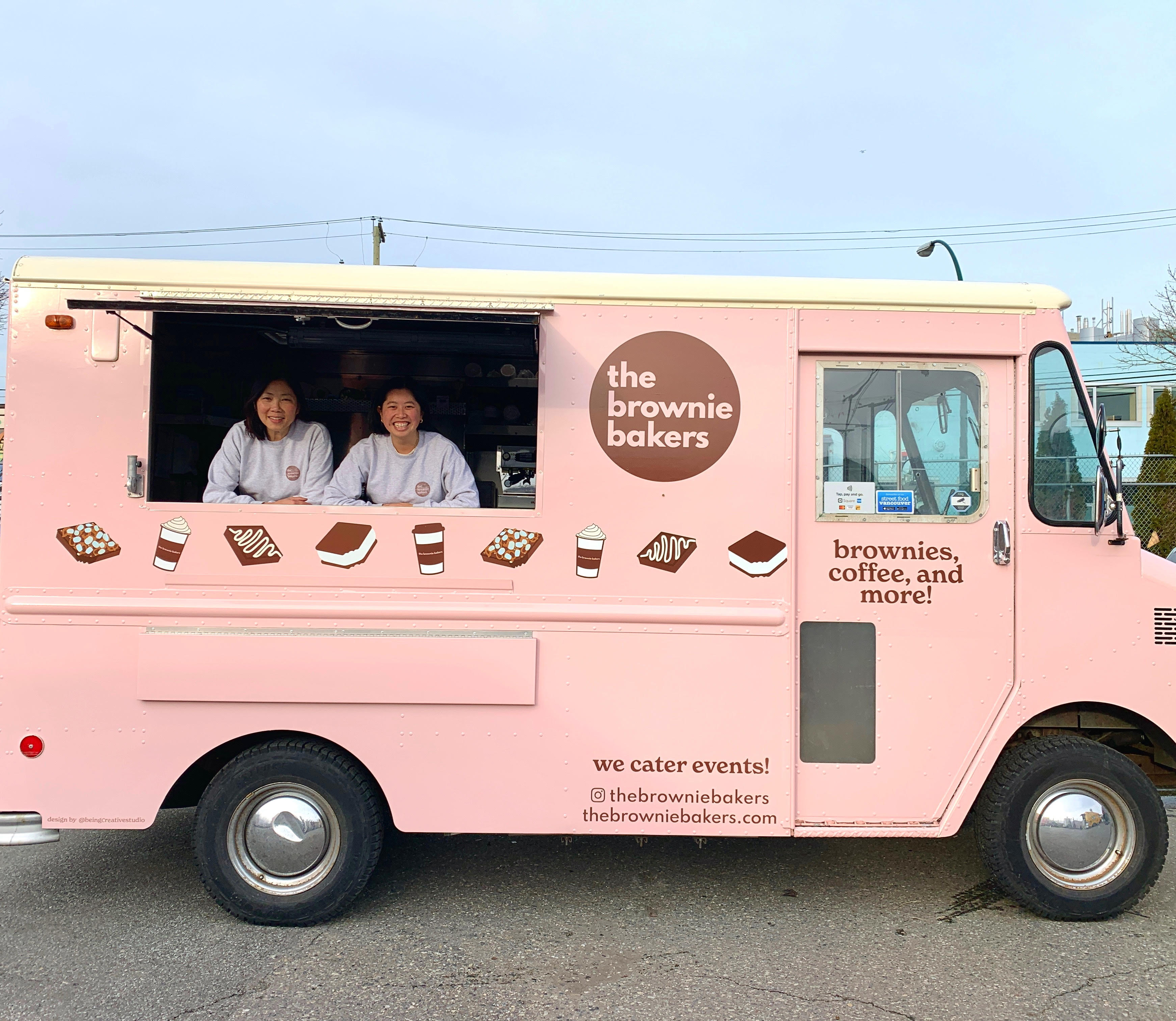 Keep tabs on them on their website here! Or follow them on Instagram!
——–
How did your business start?
The Brownie Bakers started in May 2020. My mom and I had just moved back from Toronto a few months prior and shortly after arriving I was laid off from the job that had relocated me back to Vancouver. I tried looking for a job for a few months but no one was hiring as it was the beginning of the pandemic. I saw a lot of home based bakery accounts pop up on Instagram and noticed that there were a lot of cookie, cake, and bread companies but no brownies. So I started The Brownie Bakers instagram account for fun and to see if anything would come of it. We started attending farmers markets and doing lots of corporate catering and online orders. In March 2021, we launched our Brownie Mobile (our little trailer) and had an extremely busy summer catering for private events, movie sets, parking in different neighbourhoods across the lower mainland. and farmers markets. Last month we upgraded to a 17' food truck!
What piece of advice you would give to someone considering starting their own business?
Go for it! Start small and go from there. If you never try it out, you'll never know. Secondly, support other small businesses! Make connections and friendships and help each other out. I've found countless new contacts, suppliers, and events etc. all from friends I've made in the industry.
———-
Thanks, Brownie Bakers! We are so excited to have you join us this season!