VENDOR SPOTLIGHT
Keep an eye out for our Vendor Spotlight feature where we bring you short interviews with our amazing vendors!
This Week: Luppolo Brewing Company
Find them online here and on Instagram here.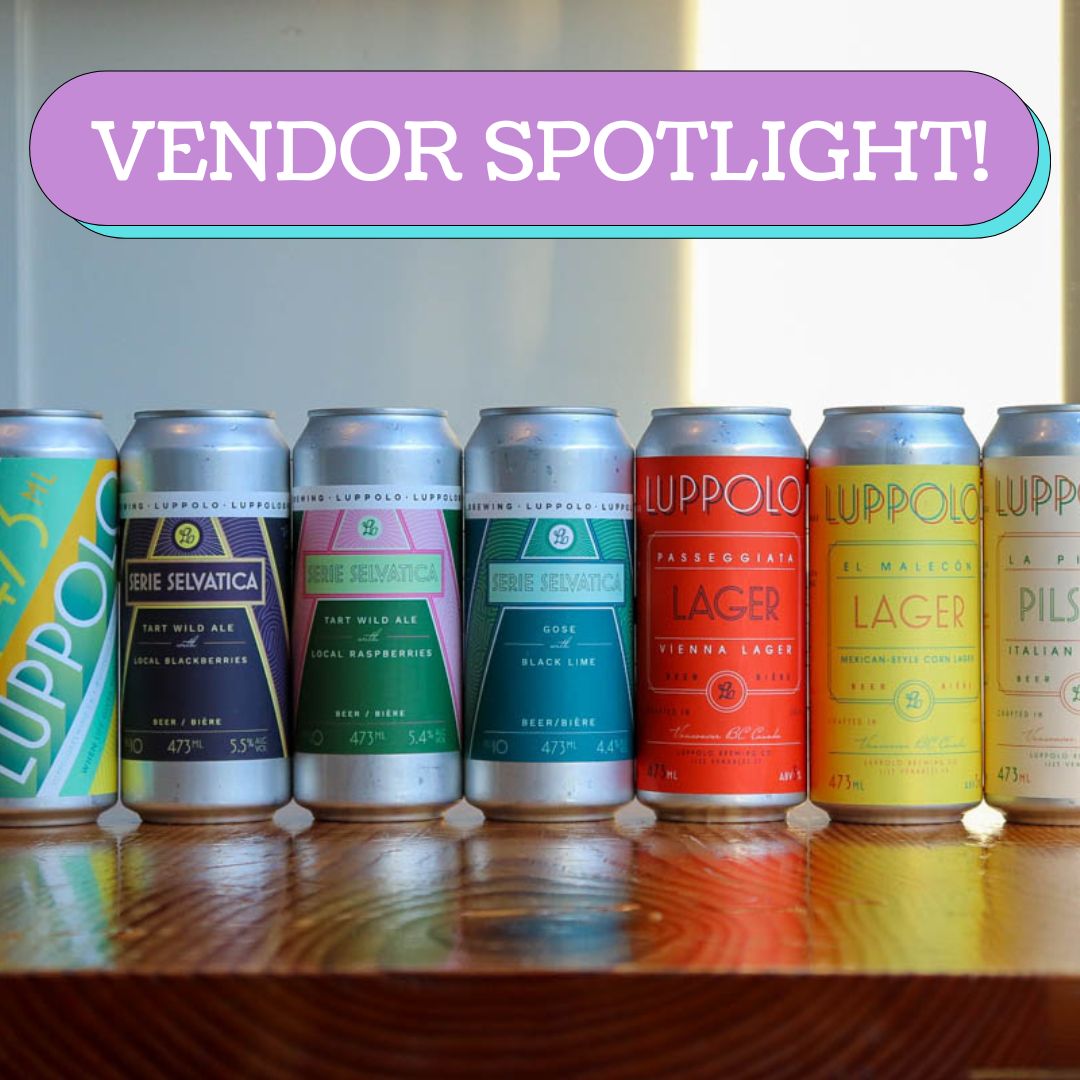 Photo of some of Luppolo's line up!
---
How did your business start?
It was a case of good timing and great minds thinking alike! Anique and Federico moved back from Italy in 2013 after falling in love with craft beer over there. The craft beer scene had just started taking off in Vancouver after some regulation changes allowing for breweries to open lounges and [the other founders] Ryan and Eleanor were avid craft beer drinkers and home brewers. Both couples dreamed of opening a brewery and after many discussions over beers they decided to start working on a business plan. It took a few years, but we opened our doors in 2016!
What is your favourite part about selling at farmers markets?
I [Anique] love anything in from our Serie Selvatica (wild series) which uses seasonal local fruit. It's a real labour of love processing hundreds of pounds of fresh fruit for these beers but it makes so much difference in the final product. It's also amazing to be able to work with local farmers, some of whom we've met at farmers markets! Right now we have our Tart Wild Ale with Naramata Apricots and our Tart Wild Ale with Raspberries!
What is one piece of advice you would give to someone considering starting their own small business?
Prepare yourself for the work/life balance challenges that come with running a small business and make sure to carve out time for you and your family.
———-
Thanks, Anique! We appreciate you joining us this season!
Find Luppolo Brewing this week at the market, September 1st, from 3-7pm in Tipperary Park.