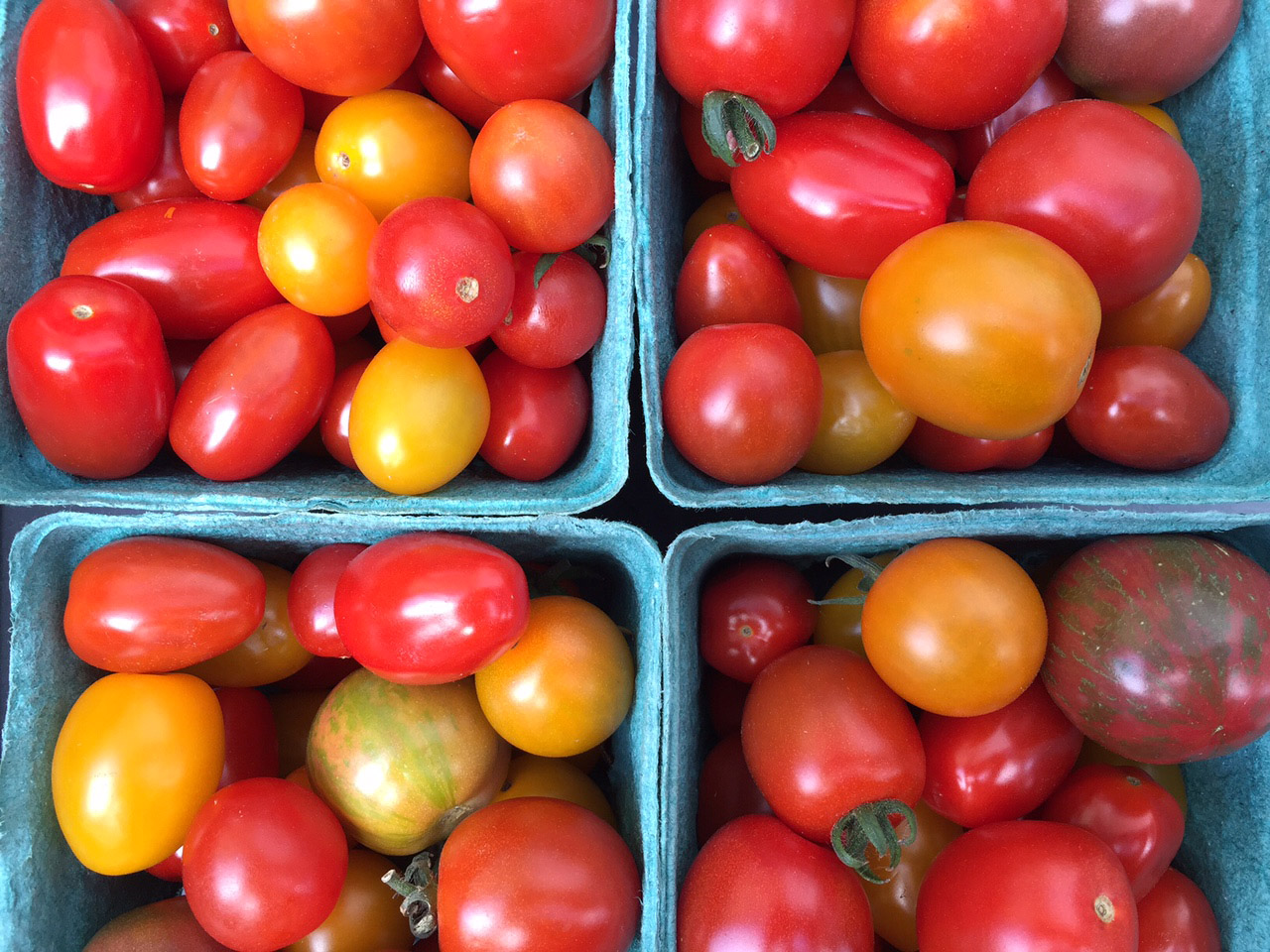 It's going to be a hot one this week so make the right (and cool) choice of popping down to the farmers markets this Thursday. Have dinner with one of our Eat on Site vendors to save yourself from getting over heated in the kitchen and then treat yourself to ice cream from Take a Fancy Chocolates!
There are plenty of cool places to sit and enjoy the market within our gorgeous park, bring a blanket and enjoy the shade. If you are feeling up for it give yoga a try with our free class from Diane Haynes Yoga at 5:15pm.
What's happening at the market this week?
Entertainment
Yoga
For the Kids
Have fun in our Mini Farmers Market play area (free)
Chill out in our Baby/Parent "lounge" on the grass (free)
Fun crafty craft with Music Box (free)
For our Furry Friends
Me & Monty will be at the market selling pet wellness products as well as showing off their doggy kissing booth!
For information on where our market is located, how to find parking and transit directions visit our Summer FAQ page.
Download the Ultimate Farmers Market Shopping List to help with your meal planning and purchases for the week.
Farm Fresh Produce
Greendale Herb and Vine – herbs, mini cucumbers, eggplants, greens, sweet red peppers, garlic, apples, heirloom tomatoes
Ripple Creek Organics – chard, kale, beets, nugget potatoes, zucchini, brocoli, green onions, green beans, fresh garlic, cabbage, cucumber, cauliflower, cherry tomatoes (Certified Organic)
Ossome Acres –  artichokes, pea shoots, oak leaf lettuce, eggs, raw walnuts, parsley, green onions, kale, swiss chard, mustard greens, rainbow chard, purple cabbage, broccoli, scallopini, scallions, sunflower shoots, wheat grass, transparent apples, kohlrabi, potatoes, cucumber, castile soap (Certified Organic)
Bose & Sons Family Farm – lettuce greens, carrots, potatoes, broccoli, cauliflower, radish, kale
Harvest Direct Farms – Cherries, apricots, peaches, plum, apricots, apples
Fresh Quality Produce Ltd – strawberries, blueberries, blackberries zucchinis, nugget potatoes, green beans, wax beans
Zaklan Heritage Farms – Cherries, pac choi, Leaf lettuce, head lettuce, mini gem head lettuce, baby beets, hakurei, radishes (all sorts), salad mix, mustard greens, arugula, swiss chard, kale, baby kale, spinach, mint, sage, oregano, thyme, brocoli, napa cabbage, green onions, baby cucumbers, zucchini, fava beans, snap peas, carrots
Country Village Market – blueberries, strawberries
Rancho Los Andes – tomatoes
Nutrigreens – microgreens, potatoes, zucchini
RCFM Merchandise Stall – Dried morel and porcini mushrooms
Cut Flowers
Rancho Los Andes – expertly made bouquets for you to enjoy
Cheese & Dairy
Golden Ears Cheesecrafters – Cheddar-Aged Medium, Brie, Jersey Blue, Cultured Butter, Havarti-Aged (Flavoured), Gouda-Aged Medium (Flavoured), Feta (Plain, Cranberry, Garlic Scape), Curds, Neufchatel (Plain, Herb & Garlic), Quark (Plain, Cranberry), Emmental, Velvet Blue
The Local Churn – hand churned gourmet butter
Greendale Herb & Vine – goats cheese
Beef, Eggs, Poultry and Seafood
Rockweld Farm – BC SPCA Certified frozen chicken and chicken products including eggs, dog and cat food
Wheelhouse Seafoods – seafood pasta and crab cakes, frozen salmon and spot prawns
Local Beef & Eggs – wild blackberries, purslane, onions, chives, rhubarb, eggs, kale
Artisan Breads
A Bread Affair – breads, baguettes, ciabattas, rolls, scones (Certified Organic)
Gluten Free Breads & Baking
Delish Gluten Free – bread, scones, muffins, brownies and cookies
Marie's Guilt Free Baking – bread, cookies, pizza dough and snacks
Bakery
Sweet Thea Cakes – tarts, pies, cookies and cakes
Feeding Change – decadent raw treats
Simply Scones – traditional English style scones
Sable Shortbread – tasty yummy specialty shortbread
Take a Fancy Chocolates – delicious hand made chocolates and ice cream
Coffee & Snacks
Handworks Coffee Studio – pour over iced coffee
Gary's Kettlecorn – kettle corn (traditional and caramel)
Food Trucks & Eat On Site
Cheeses Crust – gourmet grilled cheeses and raspberry lemonade
Community Pizzeria – pizzas made in a wood fired oven
Country Village Market – delicious pakoras
Wheelhouse Seafoods – salmon burgers
Prepared Food (Dry Goods & Seasonings)
Prepared Foods (Pantry Staples)
BobAli – your favourite dips and spreads
Jam Shack Preservery – savoury spreads and jams
KICS Lemonade Syrup – syrups and salad dressings
Honeybee Zen Apiaries – honey made from New West hives
Aji Gourmet – salsas and delicious condiments
Old Country Perogi – frozen perogies (gluten free and vegan options available)
Sidney Smoke House – jerky made on Vancouver Island
Muy Rico – salsas, mayonaise, mole sauces, tortilla chips and corn tortillas
Health, Beauty & Services
Purely Clean – an all natural way to clean your home
Tanner's Massage – chair massage for $1 a minute
Jewelry & Artisan Crafts
Quality Oak Accents – hand crafted cutting boards by Louie
Ildiko Jewelry – handforged sterling silver jewelry
Faye – The Art of Melissa Mary Duncan, prints, paintings and more
Wine, Beer & Spirits
Pacific Breeze Winery – wine made here in New West!
Dragon Mist Distillery – locally made vodka and gin
Special Thanks to our Music Stage Sponsor Roland Kaulfuss: