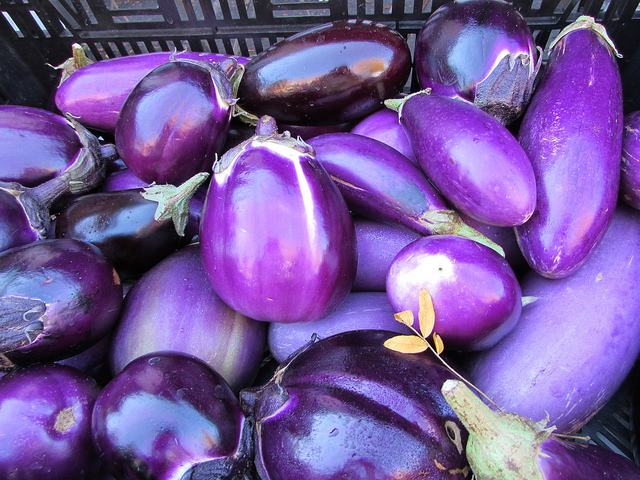 Recreate a dish with our eggplant/artichoke logo! We have not one… not two… but THREE vendors bringing eggplants to the market. Who are they? Pick up eggplants from Greendale Herb & Vine, Zaklan Heritage Farm or Ripple Creek Certified Organic Farm. You can even grab an artichoke from Ossome Acres Certified Organic farm and VOILA you can create an RCFM logo dish!
We are delighted to be bringing you two special guests this week!
Emergency Services
New Westminster Fire and New Westminster Police and are encouraging everyone to be prepared for an emergency and will be onsite at the August 23,2016 Royal City Farmers Market to provide public Safety Information and answer any questions people may have.
Zhoosh Fitness Garage
Local small business,

ZHOOSH Fitness Garage

, brings health, wellness, fitness and community to New Westminster residents and beyond; offering Boxing BAD, Youth Boxing, Foxy Kickboxing, Personal Training, FIGHT CLUB Bootcamp, specialized Parkinson's Exercise Programs such as PWR!Moves & ROCK STEADY BOXING New West, Capoeira with Abada Capoeira Vancouver and Karate with

Tashu Martial Arts Centre

.

Prizes:

Visit the ZHOOSH Booth up on the grassy area and enter to win prizes such as one month of Youth Boxing (ages 7-15) and one month of Karate (any age)

Services
Let Tanner take your cares away! Tanner is providing chair massages at the market for $1 a minute.
Entertainment
Yoga
For the Kids
Have fun in our Mini Farmers Market play area (free)
Chill out in our Baby/Parent "lounge" on the grass (free)
Fun crafty craft with Music Box New West (free)
Join in for some Karate for all ages with Tashu Martial Arts Centre – 3:30 – 4:00 pm (free)
Try some Youth Boxing for all ages with ZHOOSH Fitness Garage 4:00 – 5:00pm (free)
Face painting with Allyson ($)
For information on where our market is located, how to find parking and transit directions visit our Summer FAQ page.
Download the Ultimate Farmers Market Shopping List to help with your meal planning and purchases for the week.
Farm Fresh Produce
Greendale Herb and Vine – herbs, mini cucumbers, eggplants, greens, sweet red peppers, garlic, apples, heirloom tomatoes, plums, squash, cherry tomatoes, two bite apples
Ripple Creek Organics – chard, kale, beets, nugget potatoes, zucchini, brocoli, green onions, green beans, fresh garlic, cabbage, cucumber, cauliflower, cherry tomatoes, onions, eggplants, carrots (Certified Organic)
Ossome Acres – pea shoots, eggs, raw walnuts, parsley, kale, swiss chard, rainbow chard, purple cabbage, broccoli, scallopini, scallions, sunflower shoots, wheat grass, kohlrabi, potatoes, cucumber, artichoke, plum, bartlett pears, zucchini, celery, beets, castile soap (Certified Organic)
Bose & Sons Family Farm – lettuce greens, carrots, potatoes, green peppers, tomatoes, zucchini, turnips, corn
Harvest Direct Farms – Peaches, plums, nectarines, apples, pears
Fresh Quality Produce Ltd – strawberries, blueberries, blackberries zucchinis, nugget potatoes, green beans, wax beans, corn
Zaklan Heritage Farms – Head lettuce, mini gem head lettuce, radishes (all sorts), salad mix, mustard greens, arugula, swiss chard, kale, baby cucumbers, zucchini, carrots, beans, leeks, potatoes, peppers (hot/sweet), eggplant, roma tomatoes, cherry tomatoes, beets, onions, garlic, flowers, plums.
Country Village Market – blueberries, strawberries, corn
Rancho Los Andes – tomatoes
Nutrigreens – microgreens, potatoes, zucchini, cucumber
RCFM Merchandise Stall – Dried morel and porcini mushrooms
Cut Flowers
Rancho Los Andes – expertly made bouquets for you to enjoy
Cheese & Dairy
Golden Ears Cheesecrafters – Cheddar-Aged Medium, Brie, Jersey Blue, Cultured Butter, Havarti-Aged (Flavoured), Gouda-Aged Medium (Flavoured), Feta (Plain, Cranberry, Garlic Scape), Curds, Neufchatel (Plain, Herb & Garlic), Quark (Plain, Cranberry), Emmental, Velvet Blue
The Local Churn – hand churned gourmet butter
Greendale Herb & Vine – goats cheese
Beef, Eggs, Poultry and Seafood
Rockweld Farm – BC SPCA Certified frozen chicken and chicken products including eggs, dog and cat food
Wild West Coast Seafoods –  flash frozen fillets of Rock Sole, Petrale Sole, Rockfish, Ling Cod, Pacific Cod, Sablefish, Chinook/Spring Salmon, Coho Salmon, Sidestripe Shrimp, Halibut, Albacore Tuna Loin.
Wheelhouse Seafoods – seafood pasta and crab cakes, frozen salmon and spot prawns
Local Beef & Eggs – wild blackberries, purslane, onions, chives, rhubarb, eggs, kale
Artisan Breads
A Bread Affair – breads, baguettes, ciabattas, rolls, scones (Certified Organic)
Gluten Free Breads & Baking
Delish Gluten Free – bread, scones, muffins, brownies and cookies
Marie's Guilt Free Baking – bread, cookies, pizza dough and snacks
Bakery
Sweet Thea Cakes – tarts, pies, cookies and cakes
Guilt Free Gluttony – guilt free allergen friendly desserts
Feeding Change – raw coconut cakes, ganaches and decadent desserts
Coffee & Snacks
Handworks Coffee – hot and cold pour over coffee
Gary's Kettlecorn – kettle corn (traditional and caramel)
Food Trucks & Eat On Site
Gypsy Trunk Gourmet Fare – vegan burritos sausages and more!
The Pepper Pot – fusion Caribbean and Vancouver flavours
D-Original Sausage House – sausages, bratwurst, salamis, pretzel buns
Country Village Market – delicious pakoras
Wheelhouse Seafoods – salmon burgers
Rocky Point Ice Cream – locally made ice cream by the cone or pint
Prepared Food (Dry Goods & Seasonings)
Greendale Herb & Vine – Nuts (hazelnuts), Muesli, Infused Vinegars, Popcorn Kernels, Herbal Teas, Dried Lavender
Simply Delish Soups & Salads – delicious mixes for soups and more!
Sidney Smoke House – locally made jerky
Prepared Foods (Pantry Staples)
Jewelry & Artisan Crafts
Anne's Gallery – hand knit Irish sweaters
Bits & Keys – funky jewelry and fun crosstiches
Lighten Up Jewels – timeless pieces made by Holly
Wine, Beer & Spirits
Blind Tiger Winery – Lake Country wines
Dragon Mist Distillery – locally made vodka and gin
Special Thanks to our Music Stage Sponsor Roland Kaulfuss: